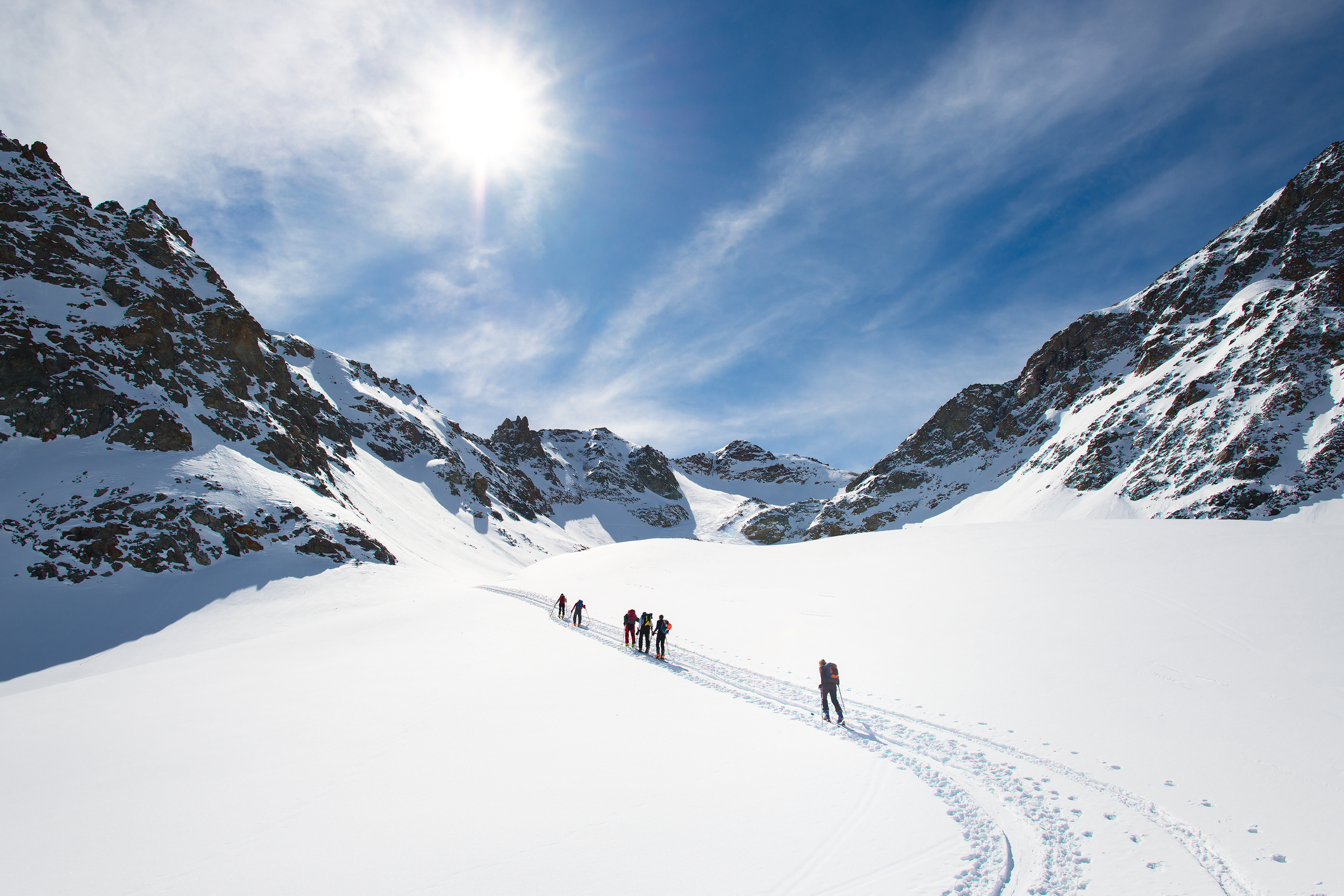 DYNAMIC ARCTIC
In September 2016 and August 2017, the research vessel Sikuliaq sailed into the Chukchi and Beaufort seas of the arctic. Scientists from Oregon State University and the Virginia Institute of Marine Science embarked on the expeditions to learn more about primary productivity and nitrogen fixation in the Arctic.
magazine article
An excerpt from Oregon State University's research magazine, Terra.
"The ship glides through the frigid stillness of the Arctic Ocean. On this September night, the Chukchi Sea off the northwest Alaska coast is a quiet, snow-globe world. A maze of ice sculptures screeches along the hull. Radio chatter mixes with banter between scientists and the gurgle of brewing coffee.

Laurie Juranek worriedly taps her long fingers on her thermos. Sea ice threatens her carefully laid plan to sample water from pre-determined spots. The map in front of her shows large swaths of ice directly over the ocean patches where she'd like to deploy equipment…"

Read the full piece online.
video series
Videos recap the main events, feature specific scientists, and explain research stations.
Dr. Rachel Sipler & Dr. Laurie Juranek
"Scientists often don't have the time, opportunity or skills to generate and post the high quality pictures, videos and blogs needed to engage the public from the field. Kim was able to work with all members of our team to generate highly engaging, project-specific materials that went above and beyond our expectations, adding important value and bolstering public engagement and interest in our research. Working with Kim was a great experience and I will continue to seek opportunities to work with her on my future research efforts."
ANTARCTICA
a research expedition to the ross sea
recovering sediment cores from below the sea floor
The International Ocean Discovery Program's ship the JOIDES Resolution journeyed to the Ross Sea of Antarctica from January to March 2018. Geologists, sedimentologists, geochemists, paleomagnetists, paleontologists and microbiologists from 14 different nations worked seven days a week to collect data about Antarctica's past to help predict its future. The scientific drilling vessel pulled up tubes of mud and sand and silt that were examined by onboard scientists and will further contribute to research for decades to come.
The work below is from my time as one of three onboard education & outreach officers during IODP Expedition 374. I produced all video material and filmed 360 degree footage for a virtual reality ship tour. I worked alongside the two other outreach officers, both teachers - Agnès Pointu from France and Rosa Hughes-Currie from New Zealand - on blogging, social media management, and live broadcasts with schools and institutions around the world.
video episodes & profiles
Virtual ship tour
Use your mouse to click around the screen and get a full 360 degree view of scientific drilling ship.
Visit places like the main lab, drill floor, and the top of the derrick.
live video broadcasts with students
Our team did 65 live broadcasts with schools, museums, and institutions from 13 different countries that reached an estimated 2,500 students.
Watch the IODP explainer video below to get a better understanding of what these live video conferences entailed.
snapshots
A glimpse at what it's like to live on a floating laboratory in Antarctica for two months with a team of scientists, technicians, and crew.
post-cruise outreach
These videos were completed at the request of scientists post-expedition.
Dr. Rob McKay & Dr. Laura De Santis
"Kim's storytelling approach of communicating science was exceptional. Her interviews with the pioneering scientists who conducted the first drilling expeditions in Antarctica 50 years ago, as well as the next generation on the current expeditions, were an outstanding contribution to science communication, and will serve as a unique archive to this scientific field."
"Kim's skill, sensitivity, enthusiasm, curiosity, and intelligence were all good ingredients for producing excellent communication work about our expedition. She did live broadcasts with students, wrote blogs, and made videos that I've continued to use after the end of the research project."
FELLOWSHIP TEACHING GLOBAL LEADERS HOW TO BETTER MANAGE CORAL REEFS
The International Coral Reef Management and Leadership Fellowship was hosted by the coral reef experts at Reef Ecologic for three consecutive years in 2015, 2016, and 2017. Coral reef managers and leaders were brought to Townsville, Australia for three intensive weeks of training, lectures from the Great Barrier Reef Marine Park Authority, and experiential learning snorkeling above the Great Barrier Reef itself. These Fellows took knowledge gained back to their many different homes in the Caribbean, Pacific, and Indian oceans, and offered valuable lessons in turn to their Fellowship organizers in Australia. Communication work included lessons on writing a press release for Fellows, video updates, interactions with the press, taking photographs and managing social media.
video updates & summaries
Videos were produced and published both during the Fellowships and after their completion.
Each year during the Fellowship, participants were given a training on how to write a press release and discussed the best ways to communicate coral reef conservation and management in their various communities.
snapshots
The Fellowship included an intensive leadership course, presentations about reef management from experts at the Great Barrier Reef Marine Park Authority, interactions with local and international press, and experiential learning by visiting an island research station and the Great Barrier Reef itself.
Dr. Adam Smith & Dr. Paul Marshall
"Kim Kenny has worked as a communication specialist with the Reef Ecologic team between 2015-2017, providing strategic communication plans and products such as video, training and social media. We have been very pleased with her teamwork, communication skills, dedication and flexibility in a very dynamic environment. She has been part of the family and made a major difference for people, reefs and the planet."